Now, I know what you're thinking "Isn't water aerobics only for old ladies?" The answer is likely yes, but I did love it anyways.
I was not completely surprised that I loved Aqua Zumba. During my undergrad, I would attend a group fitness class called shallow water fitness (just a euphemism for water aerobics). One of my friends had gone previously and told me that I would love it. I was a little bit skeptical, but I decided to try it. I walked in to class on the first day and was pleasantly surprised. Britney Spears was blaring in the background and our teacher was wearing short Speedo shorts with flames on them. At that moment, I knew there was no way that I could hate water aerobics. Soon, I became a weekly attendee.
So I was pretty excited when I saw Aqua Zumba on the schedule. I went with two of my friends, and it was fun, but oh boy am I sore. It was a good workout and our teacher was hilarious which always makes the class go by fast. Plus the biggest bonus to water fitness classes, the hot tub afterward!
So next time somebody invites you to a water aerobics class, you should go!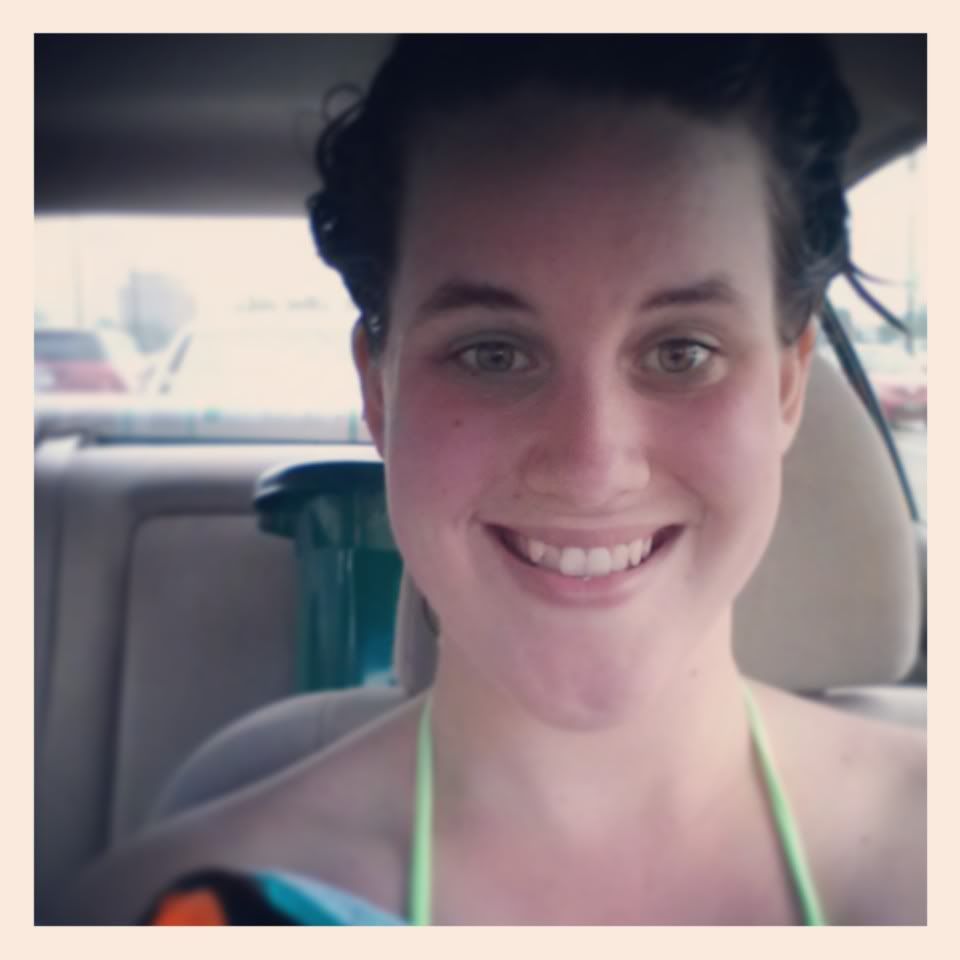 Post hot tub selfie in the car cuz I'm not creepy enough to take it in locker room!