I am very excited to be doing my first ever link up today. One of my favorite blogs to follow,
Life of Bon
, is hosting a link-up for throwback Thursday every Thursday from now until the end of summer. To learn more about it or here other people's driving stories you can go
here
.
For my driving story, I am going to write about my first day driving with my temps. In Wisconsin, you can get your learners permit at 15 1/2 years old, but I didn't get mine until I was 15 years and 7 months old. It may not sound like a big deal now, but trust me at the time it was a huge deal.
My mom went with me to get my temps, and I was a nervous wreck about failing the test, the written test where you have to identify what a stop sign looks like. Which was absolutely not necessary because I don't think anybody fails, unless of course they slept through all their driver's ed classes. Anyways, to my great relief, I passed!
Nobody should have ever let me drive.
As my mom and I were leaving the DMV, she got in the driver's seat and began to drive home. I was completely okay with it because no way to I want to get behind the wheel! Well on the way home, we stopped at a KMart, and as we were walking back to the car my mom realized I had yet to drive. She told me it was my turn to drive, and when I begged her to let me just drive later that night when I didn't have to be on the busy roads, she laughed and sat in the passenger's seat.
And so we had a standoff and soon enough I realized that if I didn't drive the car, we were going to spend the night in the KMart parking lot. So I put on a big panties and drove home. I don't remember much of the drive except being afraid to go faster than 30mph which was unfortunate because most of the way home the speed limit was 55mph. This is odd because a little more than two years later, I had 2 speeding tickets!
Later that night, my dad had to go to my uncle's house and decided that I needed some more driving practice, especially at dusk.
Side note: I hadn't even had my temps for 12 hours yet!
But anyways, I got in the driver's seat and headed to my uncle's house. About halfway there, a deer decided that crossing the road in front of my car would be a great idea. So I reacted how any new licensed driver would react. I closed my eyes and let off the gas and screamed. Clearly, bambi knew something was up because he ran off the road quick. Dad probably had a heart attack but I cannot be sure because I was too busy screaming. He did let me know that in the future it would be a really good idea if I opened my eyes and maybe hit the brakes when a deer ran out in front of me. Oh, and he still made me drive the rest of the way to uncle's and home that night.
I would just like to give a shout out to my parents for making me drive when I didn't want to and allowing me to experience all sorts of things like Chicago traffic, long road trips, torrential downpour, blizzards, curvy roads, and high speeds all within my first six months of driving. Clearly, they enjoy living on the edge because it is a miracle we all made it through those first months of me driving. I would also like to apologize to my brothers for endangering your lives during those months. Doug, I can still remember you sobbing in the back seat and yelling when mom made me drive home from Milwaukee in torrential rain, and we all got to experience what hydroplaning felt like.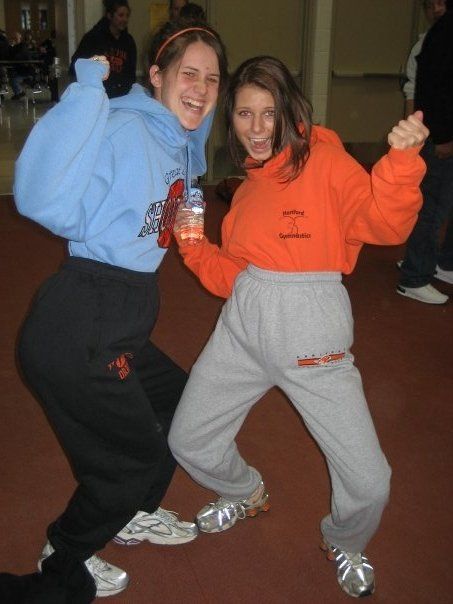 This would have scared that deer away.