I did not have an exciting weekend, but that is not always a bad thing. Sometimes you just need to have time to relax and gather yourself.
On Saturday morning, I got up and started my day with the farmers market. I was able to get all of these veggies for only $10. Seriously? I am not even sure if I will eat it all in a week. But at least they are pretty healthy so it won't be so bad if I binge on them. I mean I haven't already eaten seven tomatoes.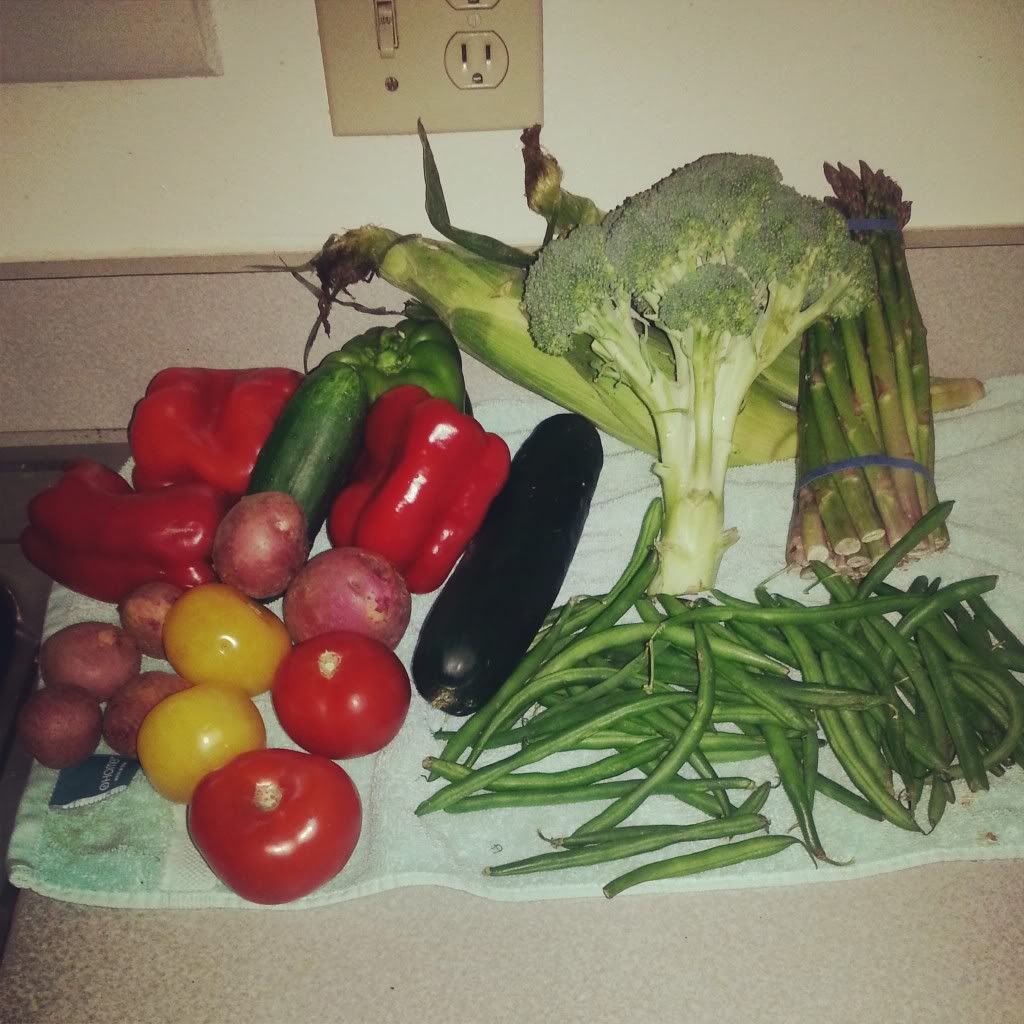 I then ran to the thrift store to browse. I was able to find 3 shirts, a scarf, and a dress that is going to need some remodeling. Also, how come I am just now discovering head scarves? They do amazing things for my thick and frizzy hair.
I got these three shirts for just under $8!
Saturday night was spent laying in my bed eating tomatoes and watching Netflix. You don't have to tell me how cool I am.
Sunday was another lazy day spent going to church, writing letters, reading and watching Netflix. Hopefully next weekend brings some more excitement!
What did you do this weekend?
Once again, linking up with
Sami
for Weekend Shenanigans.