HAPPY BIRTHDAY 'MURICA!
Before I start my throwback, I would like to thank all of the service men and women who are serving our country and allowing me to celebrate such a wonderful holiday. I would especially like to thank the members of my family for their dedication. Thank you for living in lonely places (ahem: North Dakota), sacrificing time with your family, and giving up your weekends so that I can be free! I love you all!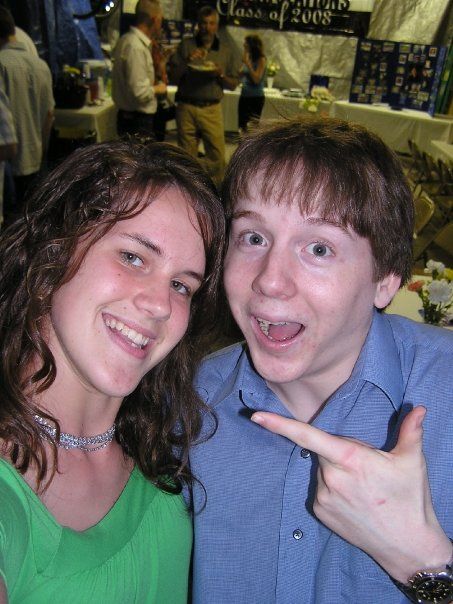 A little throwback of my cousin and I to after our high school graduation (circa 2008).
We are only a day apart in age. I am very proud of you, Allen!
And now for Throwback Thursday!
For this week's Throwback Thursday link up with
Life of Bon
the topic is about the 4th of July because obviously it is the Fourth of July.
I love the 4th of July for two main reasons. One) it is perfectly acceptable to wear red, white, and blue from head to toe and two) the FIREWORKS! I would love to light off fireworks every single day, but people seem to frown upon lighting off fireworks in the middle of October.
I have watched fireworks in all kinds of different capacities. I have gone to a family barbecue and set off our own fireworks, watched Milwaukee's fireworks over Lake Michigan, sit on top of a parking garage in Indianapolis with a bottle of wine and popcorn, and watched from the car as I drove home from work. Though I have watched fireworks in many different ways, my favorite was sitting on top our roof in Hawaii and watching the fireworks over the bay. We lived near the top of a ridge so we could see really well, no houses blocking our view!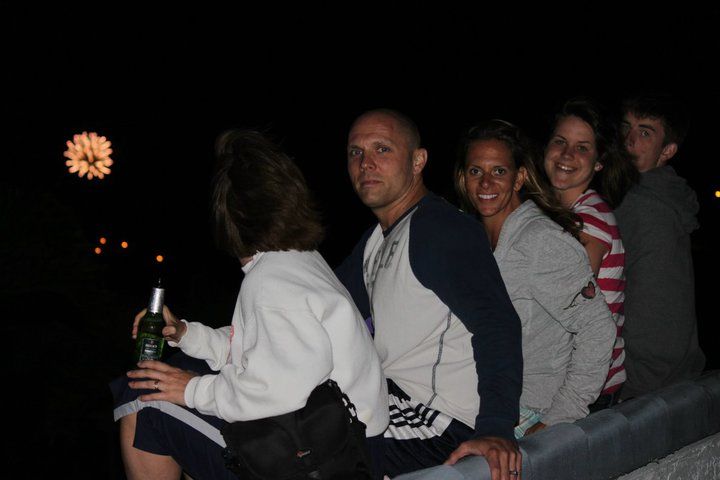 Family and fireworks makes for a great 4th!
We made tons of different pupus (appetizers) and climbed up to the roof and just relaxed. My cousin and her husband were visiting so it was a very celebration, but sometimes family is all you need. The worst part about it was that our rough was made of stucco tiles so your butt got sore after awhile, even with a seating pad!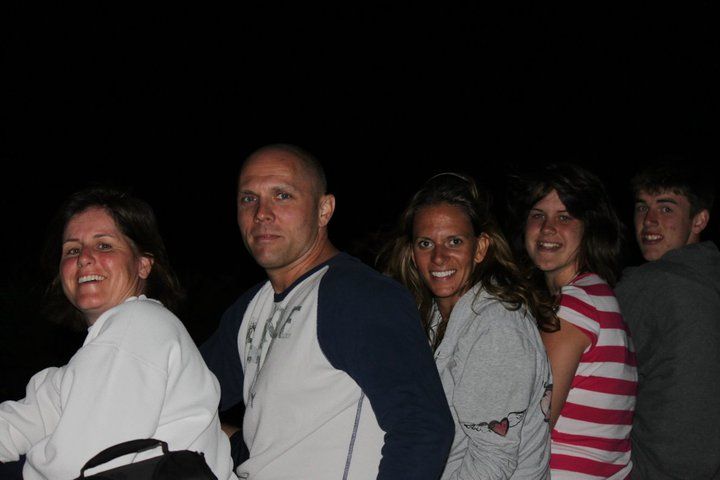 The other really cool part about the Fourth of July in Hawaii is that many families have parties at their houses and light off their own fireworks, even in the city. So even after the professional fireworks are done, you can still watch fireworks for hours!
This is all pretty cool, except when it is the middle of a drought and the grass is really dry and residents are lighting off full sized aerial fireworks in a valley in a neighborhood with the houses very close together. Can you see where this is going?
The year that we watched from the rooftop, a large fire started on the ridge across from our house. We could see the fire coming up the backside of the ridge and then watched it come up and over the top of the ridge.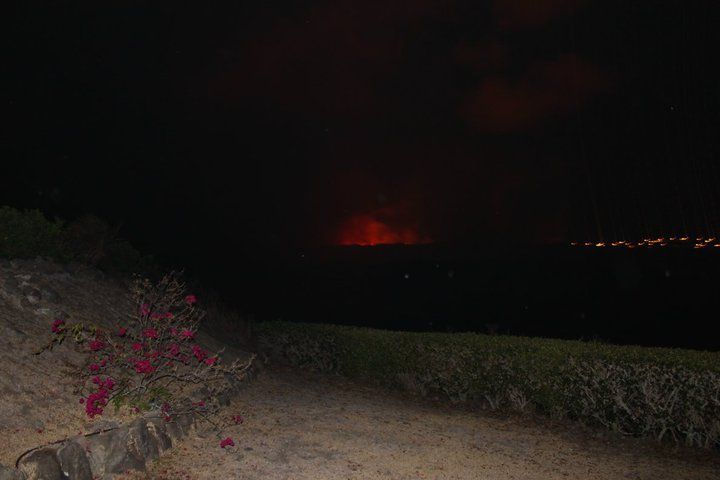 This picture does not do it justice. My brother and I slept outside until the fire was put out because we were worried it would make its way up our ridge. It lasted until 3-4am and took multiple fire departments to put it out. Thankfully nobody got hurt from the fire. However, that year there were so many fires, Hawaii put stricter restrictions on fireworks and the non-professional firework shows decreased in awesomeness (but increased in safety).
What is your favorite way to watch the fireworks? Do you have a Fourth of July tradition?
Happy Fourth of July!